Welcome to St. John's Preschool
Our Manager Lisa Blair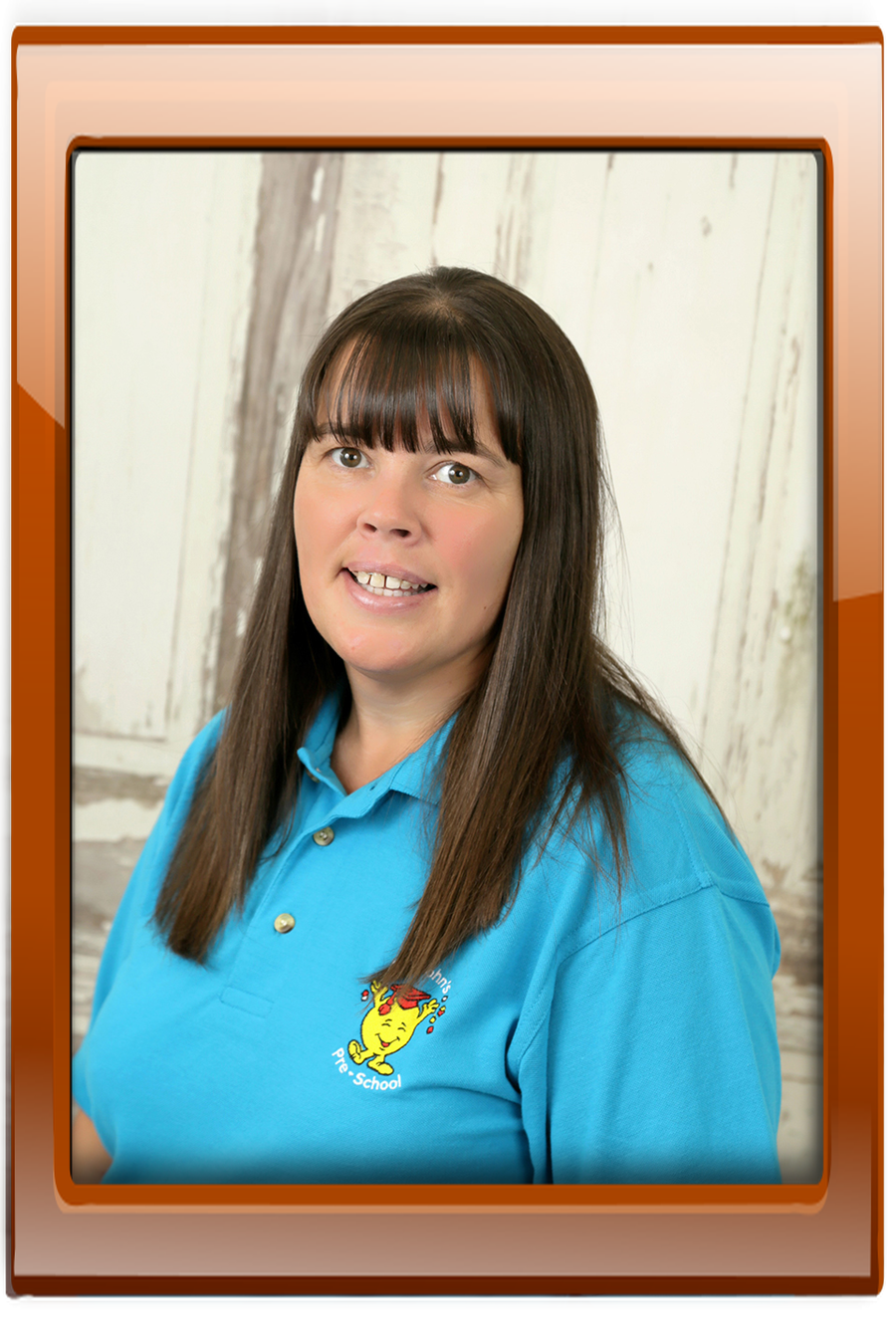 Lisa has a wealth of knowledge and experience in childcare and education. Lisa started as a childminder and then joined St. John's Preschool as a Preschool Practitioner and then Deputy Manager. Lisa has many years of 'hands on' experience and holds a Foundation degree in Early Years Education. Lisa is responsible for the day to day management of the preschool.
Lisa is our designated named Child Protection officer.
Our Deputy Manager is Dawn Roach
Dawn represents the manager in her absence and holds a NVQ level 3 Childcare and Education qualification with many years experience as a Preschool Practitioner at St. John's Preschool. Tracey manages fees, vacancies and administration for the setting.
Senior Early Years Practitioners
Kelly Worcester Senior Practitioner
Debbie Wicks is Senior Practitioner and Health and Safety Officer
Our Senior Practitioner work in support of our Manager and Deputy Manager.
Early Years Preschool Practitioners
The staff at Val Robinson Childcare are a team of highly experienced and trained Childcare Practitioners, each carefully selected for their caring nature and professionalism, thereby providing their own particular skills. All staff are qualified to NVQ level 3 Children's Care, Learning and Development or equivalent.
We offer excellent adult child ratios of 1 : 4 for children under 3 years and 1 : 6 for children aged 3 – 5 years.
Our Literacy Co-ordinator is Frances Last
Our Special Educational Needs Co-ordinator is Julie Curtling.
Finance Officer
Tracey White is our Finance Officer and manages fees, funding and accountancy for Val Robinson Childcare Services.
The preschool owner, Val Robinson is the registered provider with OFSTED and has overall responsibility for the preschool ensuring a high quality service is provided. Val has responsibility for accounts, contracts and business requirements, enabling our Preschool Managers to focus solely on childcare. Managers support, motivate and develop staff to achieve and sustain high standards.
All staff are required to complete a mandatory 12 week induction period to enable them to fully understand their role, to familiarize themselves with our policies and procedures and with daily routines in the preschool. During this time should staff members not meet the high standards required by

the company we would look to put training and mentoring plans in place or review the employment further.
All staff in our preschool requires two reference checks and clearance from Criminal Records Bureau at enhanced level.
We also ensure that we thoroughly check individual's employment history to validate their experience. Original copies of passports, birth certificates, addresses and qualifications are also required to be produced
We have contingency arrangements in place to ensure that staff ratios are maintained to cover emergencies and unexpected staff absences.